It is never too late to go back to study
13 Jul 2021
We talked to CUC Far West student and Education Programs Coordinator, Sarah, about false starts, discovering where she wants to make an impact on her local community and how she decided to give uni a second chance to achieve her career goals. 
Why did you choose a Bachelor of Education?
I had some incredible and committed teachers during my primary school education who had a positively profound effect on my life. I am passionate about improving and contributing to my community, the same community that afforded me a wonderful upbringing. I hope to make a positive impact on the young people in our region. I want to be involved in our local primary schools. 
What has been your learning journey to date?
Twelve years ago, fresh out of high school, I went to university in Bathurst for two years. It was such a confusing time, and moving away from home, and my family brought about many challenges. It ended up being a false start. Ten years later, with three children, my youngest just five weeks old, I decided to go back and finish what I started. It is never too late. 
What are the biggest challenges you have overcome that stood in the way of returning to study?
I call myself a professional juggler! I am a mother of three boys, my youngest has additional needs, and our weeks are often consumed by appointments, all while working Monday – Friday and studying full time. I often struggle to talk to my family or friends about the stress of uni because it is often unrelatable. Outsiders often struggle to understand the pressure of being a uni student. 
How has CUC assisted you in your learning journey?
The students and staff have created an environment conducive to productivity and a culture of connection and belonging. Having face to face interaction with other regional students at CUC keeps my wellbeing in check. I no longer feel isolated in my studies. It is very reassuring to feel like you belong to a community. CUC provides me with a support network, a study family.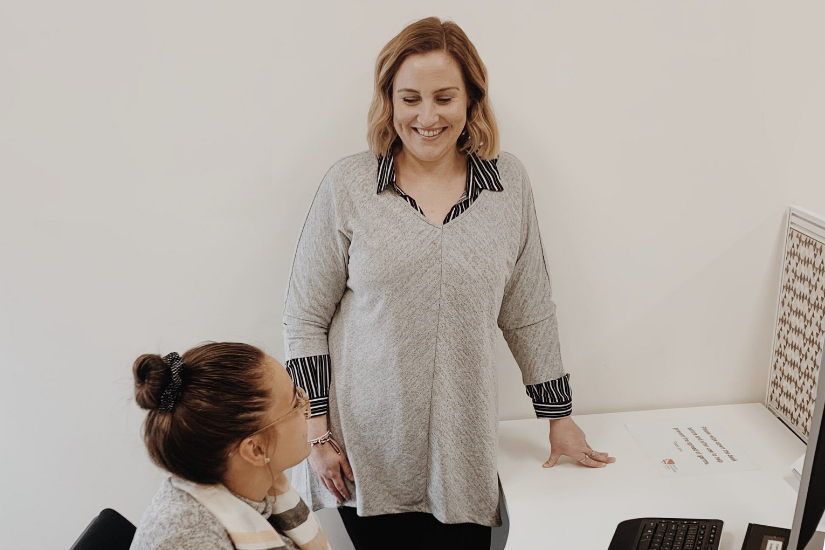 Sarah studies a Bachelor of Education Primary through Charles Darwin University and has been supported throughout her studies by CUC Far West in Broken Hill for over 2 years. In 2021, Sarah was recognised for her results and dedication to her course and being awarded an 'Outstanding Academic Achievement' award from Charles Darwin University.
"You do not need to be the dux of your high school to succeed in higher education. You just need to be teachable, a little determination and be open to being supported."  
Want to find out more about returning to university and registering with your local CUC?
Come into your local Country Universities Centre and speak to our staff who will provide advice on what course and university is right for you. To register your interest in joining CUC Far West please click here.