During her gap year, Phoebe found her true passion in one of the most remote parts of NSW. 
04 Apr 2022
Phoebe completed her HSC and was seriously considering a career in journalism and politics. During her gap year, she found her true passion in one of the most remote parts of NSW.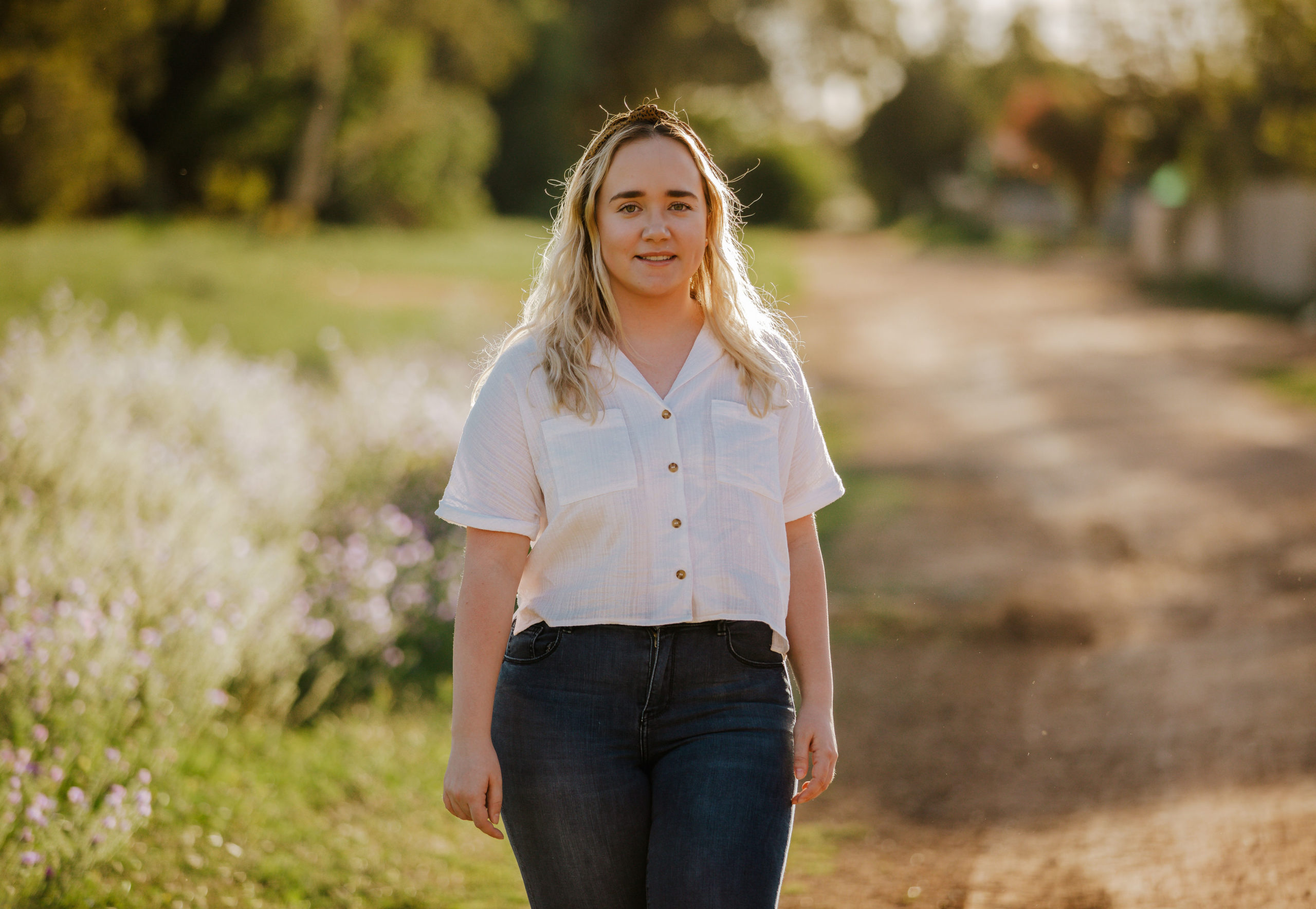 Phoebe is our CUC FW resident Mary Poppins full of colour and carries a magical straw bag full of tricks. She's an unlikely self-confessed formula one enthusiast and a devoted Swiftie. She's full of surprises and always up for a chat with fellow students. 
Phoebe sat down with Degrees Closer host Sarah to share her journey to finding herself, her passion and working in her chosen field throughout her degree.  
Pheobe was finishing up her HSC year and at a fork in the road, with a bucketful of interests, she was toying with ideas of going into journalism or even politics. Education was on the cards; it was in her blood, and she thought she might follow her love of humanities and become a high school teacher.  
After finishing high school at just seventeen, she decided to do some time away from study and take a gap year. Phoebe's gap year landed her over 300 km away from Broken Hill at a rural station closer to White Cliffs, a small town renowned for underground dwellings and opal fields. While Phoebe was no stranger to chucking on the boots and helping on the land, her role was to be a governess to three children. Rather than cutting up the drapes and singing with the Vonn Trapps (If you know, you know), her job was to support the children in their lessons with School of the Air and provide feedback to teachers.  
Through her unique rural experience, Phoebe activated her passion for education and decided to follow in her mum's footsteps and undertake a Bachelor of Education to become a primary school teacher.  
As her time as governess came to an end, Phoebe transferred her deferred Secondary Teaching degree to Primary. From there, she threw herself into education, working with children and exploring her newfound passion.  
Phoebe has worked in after-school care services and as a School Learning Support Officer throughout her studies. In the last 12 months, Phoebe has been working as a paraprofessional in a local primary school to deliver literacy and numeracy intervention programs.  
Phoebe is in her fourth and final year of a Bachelor of Education (K-6) with the University of New England and preparing to graduate in 2022.   
As Pheobe approaches her graduation and the doors of opportunity begin to open, we will watch eagerly as she continues to inspire and touch the lives of all the little.. and big people she meets.