Student Scoop – Kelsie Mitchell
05 Aug 2021
We chatted to Broken Hill High School alumna and Bachelor of Quantum Engineering student Kelsie Mitchell. Passionate and inspiring are two words that come to mind when speaking with this STEM enthusiast.  Kelsie shares her on-campus experience at UNSW and how scholarships have helped her focus on her studies.
What are you passionate about?
I am passionate about finding new ways to create and further use innovative technology that improves our scientific findings. I want to contribute to research that gives us a better understanding of our world and what makes up everything.
Describe your learning journey to date?
I attended primary school and high school in Broken Hill, I moved to Sydney earlier this year to study at UNSW.
What challenges have you overcome?
At the beginning, I found it difficult to navigate Sydney and find a community to join. I have overcome this by making the most of college and playing footy for UNSW. I've had to temporarily come back to Broken Hill due to COVID-19.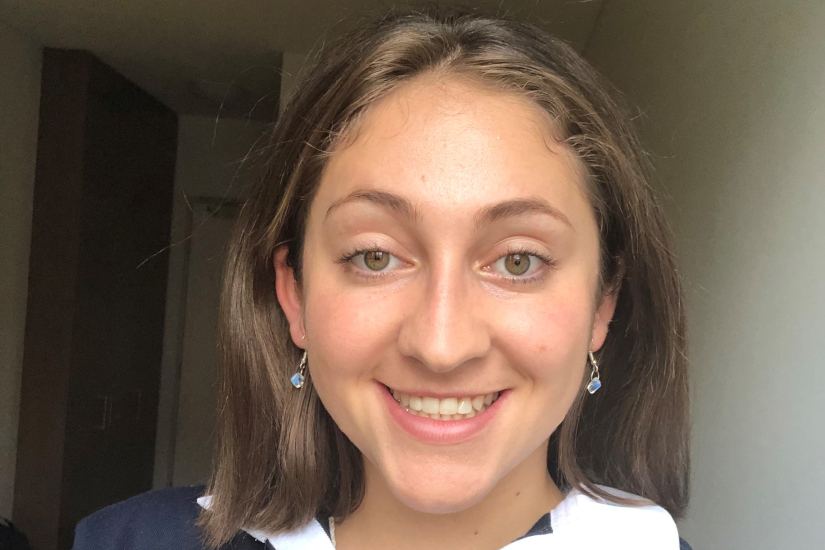 If you are an on-campus student and find yourself back home at any time for any reason.  Register at CUC Far West to access high-speed internet, free printing, and a quiet space.
How has CUC assisted you in your learning journey?
CUC have given me a place to study and access to support. This is really valuable in motivating me to stay on top of my university work when I can't be on campus in Sydney. I'm really looking forward to being involved in the CUC and getting to know everyone better
Do you have any advice for other students in regional and rural communities considering higher education?
I would recommend that students seek out all the opportunities available at these amazing institutions. Take the time to check out all of the programs and scholarships on offer relating to their passions if they're considering higher education.

I chose Quantum Engineering because I see as a great opportunity to be involved in the future of technology and an excellent chance to advance the space industry with cutting edge technology.
As a scholarship recipient, can you share the scholarships you have been awarded?
I am incredibly grateful to say that this year I'm receiving three scholarships to help offset the costs of university. CEF have supported me through the McLean Foundation Scholarship and an Audi National Grant. In addition, I am receiving the Adamsas Scholarship from UNSW that covers accommodation for each year of my degree.
How have the scholarships helped you with your studies and adjusting to university life?
These scholarships have made the transition so much easier. I do not have to stress about finding work to cover all of the high costs associated with college and living in Sydney, I can focus on my studies. I have used the money to cover equipment, textbooks, transport, living costs and food.
Can you share some advice for students in applying for scholarships and going through the interview process?
The biggest advice from me is to be open and honest about your goals and achievements. The people interviewing you are only going to know what you provide in your application form and the interview. I think you need to share all your achievements and explain your ambitions so that they get a thorough understanding of how valuable the money will be in supporting your education.
Are you looking for a scholarship for next year?
You will find scholarships in guides such as CEF, Good Universities Guides and University admission portals, through the Federal and State Governments, industry bodies like health, agriculture, education organisation, local community organisations and the universities you decide to go to.
Just to name a few…
Country Education Foundation's Broken Hill Scholarships are open now and available for Broken Hill High and Willyama High School students – Check them out

McLean Foundation University Scholarship
Eureka Benevolent Foundation University Scholarship
Zagora Foundation University Scholarship

The RASF Rural Scholarship is open for students of any age across NSW across a range of courses and disciplines.
Foundation Broken Hill Annual Skillshare Education Grant up to $5,000 – Keep an eye out for the opening date on the website.
Y's Men's Club and the Silver City Workingmen's Club offer two scholarships worth $5000 each. The scholarships are generally advertised locally in January of each year.
Our Centre Manager Dan is experienced in sourcing scholarships for individual circumstances and has a breadth of knowledge around how to best position your application for success. Pop in and see us today!