Two Years On: Country Universities Centre Far West outperforms all benchmarks
30 Apr 2020
Broken Hill's Regional Universities Centre celebrating its Second birthday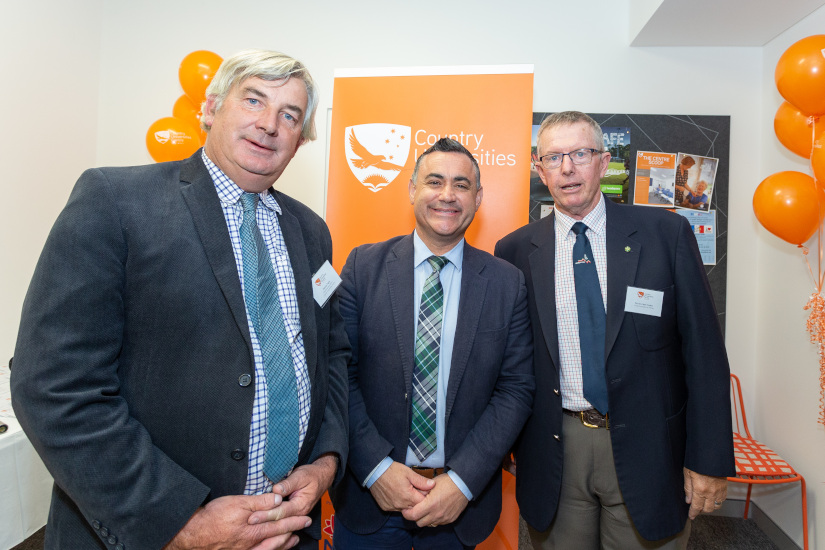 The celebrations for two years since the official opening of Country Universities Centre (CUC) Far West will not go ahead as planned, but the Board of Directors, staff and students, will still reflect on its success.
Part of a network of CUCs developing across New South Wales, the Centre has surpassed the targets set by key funders, the Federal Government's Department of Education, Skills and Employment and the New South Wales Government, with student numbers continuing to climb.
The high-tech facility provides students with better access to the tools they require to excel at university, including academic support, one-on-one learning skills advice, assistance with scholarship applications, and a professional environment conducive to study.
Student numbers have surpassed the initial targets set, with 316 students utilising the Centre to date, over 400% more than anticipated.
Centre Manager, Danielle Keenan, can relay numerous positive examples of students overcoming adversity in their studies:
"We've seen a growth in first-year students for this Semester, and our academic programs have assisted those students in thriving, even in the current environment where we have had to provide these supports in a virtual context."
A student survey conducted after last semester revealed that 91% of students felt their academic results had improved with the help of CUC Far West.
One CUC student who has achieved exemplary results is Shanique Matthews, a young local mother who commenced a Bachelor of Midwifery in 2019 with Charles Darwin University.
Shanique has received acknowledgement from Charles Darwin University for academic excellence and is a recent recipient of the Rural and Regional Enterprise Scholarship and the NSW Health Rural Undergraduate Scholarship.
The Rural and Regional Enterprise Scholarship is an initiative of the Australian Government, aimed to improve educational opportunities and attainment for regional and remote students by supporting undergraduate, postgraduate and vocational education and training.
"Being an external student and still being able to access face to face assistance for academic advice has been invaluable."
Shanique has studied online, part-time while raising a family:
"Having access to the support of CUC Far West has helped me develop confidence, and I could not envision getting through my studies without them."
The Regional and Rural Enterprise Scholarship provides up to $18,000 to support regional, rural and remote students to study any course at Certificate IV to PhD level, including full-time, part-time and online study.